Deep dive into application integration with our TCS partner
Access valuable technical resources, videos, and podcasts to learn about application integration with IBM and our TCS partner.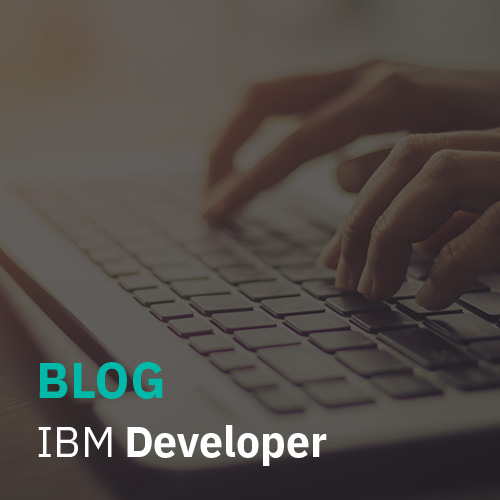 Integrating and connecting your various applications with the right data across multiple clouds can be a daunting task. IBM Cloud Pak for Integration is an enterprise-ready, containerized software solution containing all the tools you need to integrate and connect application components and data within and between clouds. These tools include application integration, API integration, enterprise messaging and event streaming.
Earlier this year, I collaborated with Santhosh Ramanathan, a Cloud Pak for Integration (CP4I) Consultant from TCS, to develop an entire series on all the significant features of CP4I for the Partner Developer Success Program. TCS, a leading global IT services, consulting, and business solution organization, has been an incredible partner with IBM. This program was built with a focus on educating the developer community through partner collaboration. We decided to work together to break our series into three significant parts. Here is how it went:
Part 1: A modern approach to enterprise application integration
Integration is the secret weapon behind many of the significant innovations of today. Few new ideas are stand-alone applications, and they always require data and functions from other applications within the enterprises. Application integration enables applications and systems that were built separately to work together. This results in new capabilities and efficiencies that cut costs, uncover insights, and much more. The idea for this session was to introduce application integration with a hands-on workshop using IBM App Connect.
IBM® App Connect instantly connects applications and data from existing systems and modern technologies across all environments. You can use App Connect to create event-driven flows or flows for APIs. It uses a style of low-code development to set up flows to connect different applications to automate workflows and business logic.
If you are interested in learning more, check out some of these resources
Part 2: Create and manage APIs with API Connect
APIs are often treated more like products than technical interfaces. Therefore, they must be created to allow security, management, marketability, and monetization across multiple clouds. In this session, Santhosh and I walk through designing, developing, testing, and deploying APIs using the IBM API Connect platform.
IBM API Connect on IBM Cloud provides a unified user experience across the API lifecycle and helps you create and manage your APIs with business-level controls by setting different levels of security and visibility while sharing APIs with application developers.
If you are interested in learning mor,e check out some of these resources:
Part 3 : Communicating between applications
In this final session, Santhosh and I highlight the enterprise messaging aspect of integration. Enterprise messaging involves sending data inside a message to different systems and applications running on other operating systems or written in different languages. This usually involves data conversion and security.
The key takeaway here is that messaging is the wiring behind different parts of a business. It involves securely taking data and files from wherever they are created to wherever they need to go. In this session, we walk through different messaging styles using IBM's Messaging service – IBM MQ ( Message Queue ) and IBM's streaming service – IBM Event Streams.
In this session, we also walked through an MQ learning path which allowed developers to get a hands-on understanding of the MQ service and gain a badge.
If you are interested in learning more, check out some of these resources
Advocacy and application integration with IBM and TCS podcast
Working with Santhosh on this series was incredibly insightful and helpful. We were able to walk through all aspects of Cloud Pak for Integration, including the basics of application integration, API connection, and enterprise messaging. After collaborating on three webinars and speaking at three different conferences, we also chatted on the IBM Developer Podcast. We talked about partner advocacy and enabling developers on enterprise application integration. Listen to learn more..
Hopefully you can use the resources here as you embark on your own application integration journey.